It is a well-known fact that to organize a SpaceUp, you need a venue (Espace Air Passion, Angers), you need a date (May 20 & 21, 2023)… and you need a logo.

The Anjou region was home to the René and Pierre Gasnier brothers, French aerospace pioneers and pilots, and the first flight of their heavier-than-air airplane took place in 1908 a few kilometers outside of Angers. René flew 500 meters at a height of about 5 meters.
Even better, their third prototype, which is powered by an Antoinette 50hp engine, is on display in our SpaceUp venue, the regional aviation museum Espace Air Passion.
And this is why we incorporated the René Gasnier III on our logo, because, you see, before heading for the stars, mankind first needed to get off the ground.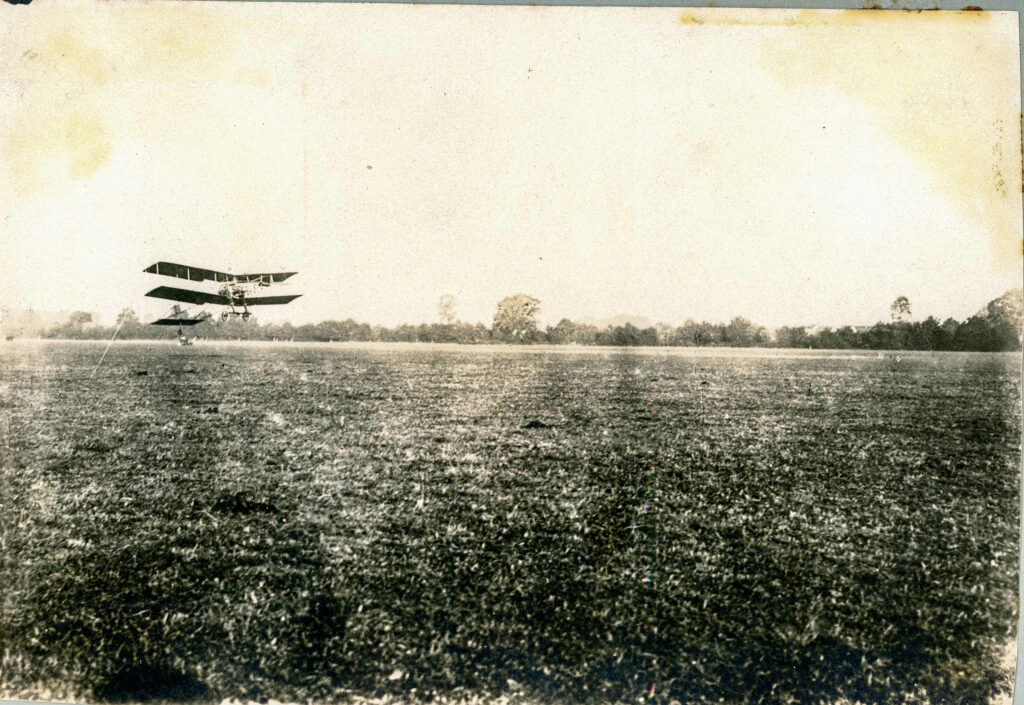 A bit of background information on the Gasnier brothers…

René initially flew balloons; in April 1905 he was the first to cross the Channel in a balloon (from Great-Britain to France). In October 1907 he finished in 7th place the prestigious American Gordon-Bennet Cup.

In 1908, after several flights with the René Gasnier aeroplanes (until their test field becomes flooded), René helped the Wright brothers open their flight school.

He also opened Angers' first air field in 1910 and founded the first aero club outside of Paris, l'aéroclub de l'Anjou. René then organized aeroplane races and meetings until his death at 39 years old in 1913.
Pierre Gasnier, who became a military pilot during WWI, died in 1970 at 95 years old. At the time of his death, he was the eldest French pilot, having obtained his license in 1911.
Both brothers are interred in a chapel which overlooks the area where René Gasnier accomplished his first flights. A monument dedicated to René Gasnier sits a few meters away (GPS coordinates: 47.34379, -0.69144).