Angers is a very touristic city, with plenty of choice regarding lodging, but we recommend you book the most popular options earlier than later.
Public transportation in Angers (buses and tramways) is run by irigo, but as often, if you are not motorized, the most practical option is to book your stay downtown.
Hotels
During the SpaceUp week-end, prices start at around 40€ per night in low-cost chains like hotelF1 or Premiere Classe, but these are located a few kilometers from the city center.
Rooms half a kilometer away from the Angers Castle, close to downtown, start at around 65€ per night.
Check out the available rooms via (for instance): hotels.com
Affiliate disclosure: we may earn a commission when you book your stay via the links above to hotels.com.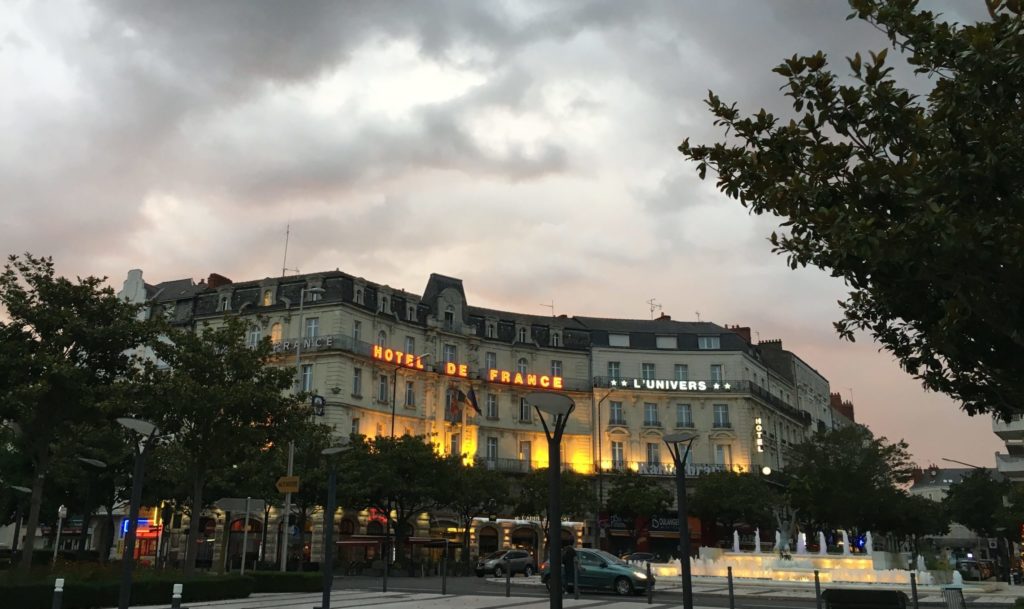 Airbnb
For the SpaceUp week-end, Airbnb prices are about equivalent to the hotel ones in the downtown area, around 70€ per night for small appartements. Book early to ensure availability!
If you're looking for a grander setting, you will find a lot of options in picturesque castles and mansions in the area surrounding Angers.
Camping
If you are a tent camper, several camping options are available near Angers.
Motor home owners can park on designated parking and service areas.
Castle
Some of the most famous castles around Angers also offer lodging options, like the Château de Brissac or le Château du Plessis-Bourré. Book them before or after the SpaceUp event, it would be a shame not to benefit from the perks of staying in such beautiful surroundings!