A SpaceUp is a space unconference, also known as a participant-driven conference or a BarCamp.
Participants will decide the topics, schedule, and structure of the event. While other unconferences have been held about technology, science, transit and even cupcakes, the SpaceUp series is focused solely on space.
There are no spectators at a SpaceUp, only participants. While it is not mandatory, attendees are encouraged to give a talk, moderate a panel, or start a discussion.
Sessions are proposed and scheduled on the day they're given, which means the usual "hallway conversations" turn into full-fledged topics.
Making space for everyone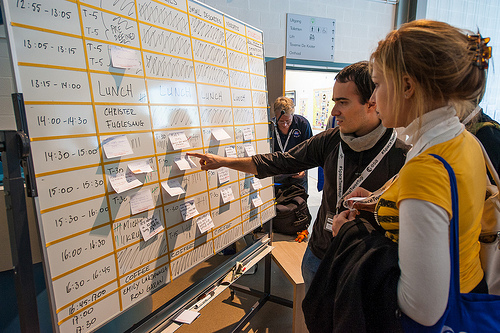 Any topic can be presented as long as it meets the following criteria:
it's about space
it's in English
it's within the time frame (5, 15 or 30 min depending on the type of session)
VIP guests
Well known space professionals, such as astronauts, scientists, engineers, managers will share their passion with the participants, also in English!
Pictured right is French astronaut Léopold Eyharts during SpaceUp Paris.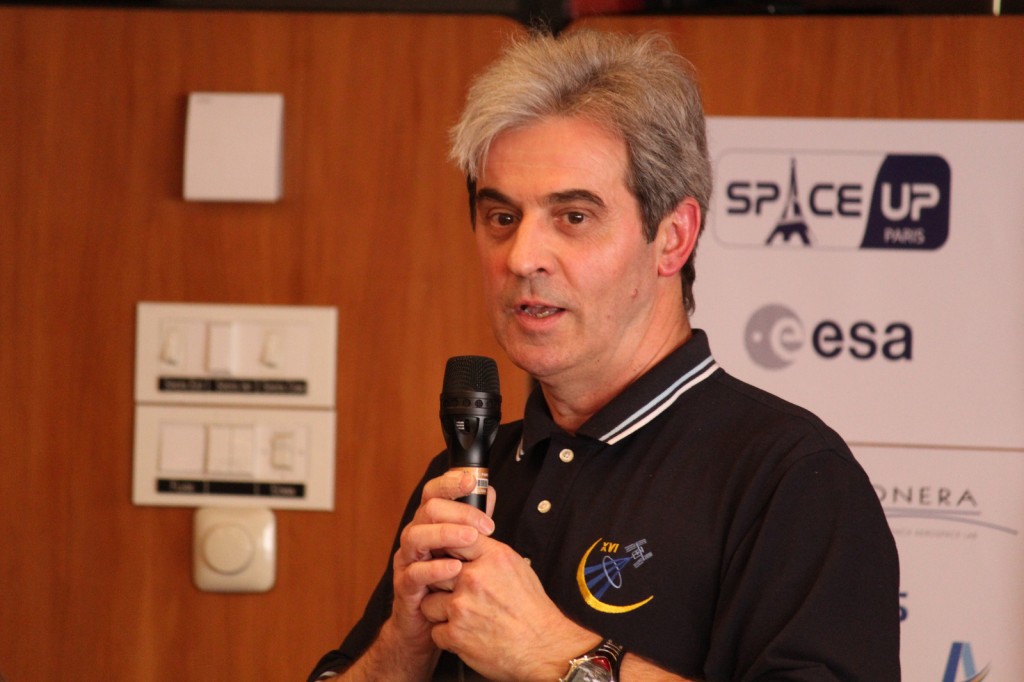 Webcast sessions
Some sessions may be webcast and attract thousands of additional participants.
The social-media audience has been measured in hundreds of thousands of unique viewers during previous SpaceUp events. These numbers grow steadily over time, as previous SpaceUp participants seek out new SpaceUps and participate remotely.
Three important dates 

in the history of SpaceUp

 
2010: The first SpaceUp takes place in San Diego (California, USA).
2012: The first European SpaceUp is held in Genk (Belgium).
2013: After the creation of SpaceUp France, a non-profit organization, SpaceUp Paris takes place in May; it is the first of a series of SpaceUp in France.

More information on SpaceUp events worldwide is available at www.spaceup.org
---