We're delighted to announce that special guests will join us at SpaceUp Federation.
In the expected order of appearance:
Michel Faup – Centre National d'Etudes Spatiales
Michel Faup was graduated from Ecole Supérieure d'Optique in 1983. He joined CNES in 1984 as responsible for the development of sensors for robotics, rendez-vous and docking, non-destructive control and microgravity experiments. In 1989, he was appointed System responsible in an integrated team between ESA and CNES in charge of the development of Silex project (Intersatellite optical experiment between Spot4 and Artemis). From 1997 to 2004, he was head of various teams in charge of constellation engineering, application engineering, radiocommunications engineering. He was then head of the service in charge of CNES radiocommunications projects during ten years. In January 2016, he joined the CNES Directorate for Innovation, Applications and Science as Manager of Innovation and Prospective.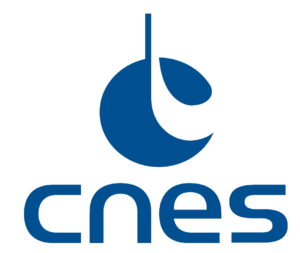 Damien Hartmann – Open Space Makers
Damien Hartmann is cofounder and president of nonprofit association Open Space Makers. Damien realized that he could actually take action to help develop the human footprint in space when he attended the first SpaceUp in Europe, back in 2012. He then co-organized the first two SpaceUp unconferences in France, and then got involved in his local hackerspace where he began building an open source hybrid rocket. He later switched to designing and building the Alpha Rocket experimental rocket, which was successfully launched in July 2017, the first rocket built and launched by a team from the Electrolab hackerspace. With a bit of luck and a lot of enthusiasm, he became the first president of the O

pen Space Makers in October 2017.
Passionate about space, continuous improvement and empowering fellow humans to reach for the stars, during the day he is a sales rep in the IT industry.
Open Space Makers website : www.federation-openspacemakers.com
Twitter : @Federation_OSM  / Facebook : federation.osm
Damien Hartmann Twitter : @hart_dam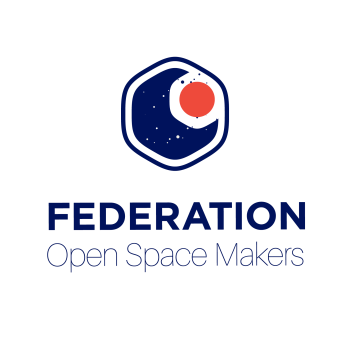 Ariel Ekblaw – MIT Media Lab's Space Exploration Initiative
Ariel Ekblaw is the founder and lead of the MIT Media Lab's Space Exploration Initiative, a team of over 50 students, faculty, and staff actively prototyping of our Sci-Fi space future. For the Initiative, Ariel coordinates space research and launch opportunities across the spectrum of science, engineering, art, and design, and builds collaborations on this work with MIT and Space Industry partners. Ariel is simultaneously a graduate research assistant at the MIT Media Lab, where she is completing a PhD in Aerospace Structures in Dr. Joseph Paradiso's Responsive Environments group. Her current research includes designing, testing and deploying self-assembling space architecture, as future habitats for space tourists and science missions in orbit around the Earth and Mars. Ariel brings an interdisciplinary approach to her research at the Media Lab, with degrees in Physics, Mathematics and Philosophy from Yale University and a master's in blockchain research from MIT. Her past work experience includes blockchain product development, cloud computing analytics at Microsoft Azure, big data programming at the CERN Particle Physics Laboratory, microgravity research with NASA, and Mars2020 rover hardware systems engineering at NASA's Jet Propulsion Laboratory. Ariel's work has been featured in AIAA, IEEE, Wired, Ars Technica, MIT Technology Review, Harvard Business Review, PRI's ScienceFriday, and more.
Website: https://www.media.mit.edu/groups/space-exploration/overview/
Twitter: @medialab / Facebook : mitmedialab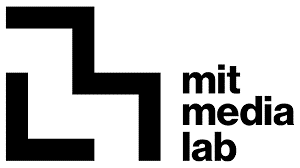 Benjamin Jean – Inno3
Known for all his work on Open Source and Open Data, Benjamin Jean is currently CEO of inno³, an open innovation consulting firm focused on IP's value and collaborative and open project management. He is also the cofounder and president of « Open Law*, Le droit ouvert », a french non-profit organization promoting activities to enhance the legal sector's transformation through digital co-creation programs based on Open data, Open Source and Open Innovation principles. Strongly mobilized on opportunities presented by these open models in the digital transformation of careers and major industrial sectors, Benjamin Jean regularly intervenes as an expert at several events and conferences on these subjects. Indeed, besides his full-time job at inno3, he teaches Intellectual Property law at several universities, he is Master conferences at Science Po, and works as a consultant at Gilles Vercken Law firm. Actively involved in the open digital ecosystem, he works and participates with many commited actors on this subject. He is a member of Systematic Paris Region Exectutive board, and administrator of PLOSS Paris Region, as well as present in several free software communities, administrator of Framasoft, and co-founder of Veni Vidi Libri, and the annual conference cycle « European Open source & Free Software Law Event » (EOLE).
Website : https://inno3.fr
Twitter : @Inno_3 / Facebook : innovation3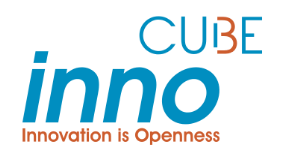 .
Pierros Papadeas – Libre Space Foundation
Pierros Papadeas is board member and Director of Operations at Libre Space Foundation. Pierros studied Architecture but quickly moved to Open Source Community Management roles and work in Mozilla Foundation. An avid satellite and space enthusiast, co-founded hackerspace.gr (the first and largest hackerspace in Greece) In 2014 he co-founded the Libre Space Foundation following the establishment of SatNOGS, the global network of open source satellite ground stations. During 2016 he oversaw the design, production and delivery as Project Manager for UPSat the first open source cubesat launched in space.
Libre Space Foundation (LSF) is a non-profit foundation, with many contributors and members around the world, aiming to promote, advance and develop libre (free and open source) technologies and knowledge for space. To do that LSF design, develop and deliver space related projects ranging from Ground Station equipment to global monitoring Networks and satellite missions.
Website : https://libre.space
Twitter : @LibreSpace_Fnd / Facebook : librespacefoundation
Pierros Papadeos Twitter  @ppapadeas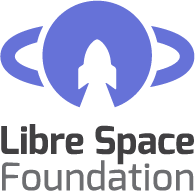 Julien Cantegreil – ASTERIDEA
Julien Cantegreil is chairman of ASTERIDEA and CEO of OurSpace Labs. Before that, he was Deputy Group General Counsel of KERING; has been teaching or researching in Law in various institutions (ENS, Sorbonne, Max Planck Institute, Collège de France); was director of programs for the French policy think tank EN TEMPS REEL; and served as speechwriter for the French Minister of Economy and Finance. He has completed two decades of pro bono work. ENS, agrégation, PhD and LLM (Yale).
ASTERIDEA is a collective, newly created French not for profit foundation, supporting scientific, educational and artistic activities related to the promotion of the activities outside terrestrial atmosphere and, more generally, of space exploration. It promotes sciences and international collaboration. It aims at fostering a sustainable development and artistic representation of the space sector by a variety of activities in France and abroad.
Mads Stenfatt – Copenhagen Suborbitals
Mads Stenfatt has been a member of Copenhagen Suborbitals since 2011, and he is leading the development of the parachute systems. This includes the design, development, testing and implementation of the parachute system that is going to be used on the space capsule in the manned amateur space flight that they are working towards. Mads is also one of the 3 astronaut candidates in the group.
In his regular day job, Mads is Chief Pricing Consultant in one of the largest Nordic Integrator Banks.
Copenhagen Suborbitals is the world's only manned, amateur space program, located in Denmark with followers from all over the world. Since 2011, Copenhagen Suborbitals have built and flown 5 homebuilt rockets and space capsules from a ship in the Baltic Sea. It's all crowdfunded and non-profit, and has only come this far because people all over the world donate money that pay the materials, tools and rent. Their goal is simple: To fly an amateur astronaut into space above the Karman line (100 km's above earth's surface) and safely back.
Website: https://copenhagensuborbitals.com
Twitter: @CopSub / Facebook: CopenhagenSuborbitals
Mads Stenfatt Twitter @MadsStenfatt