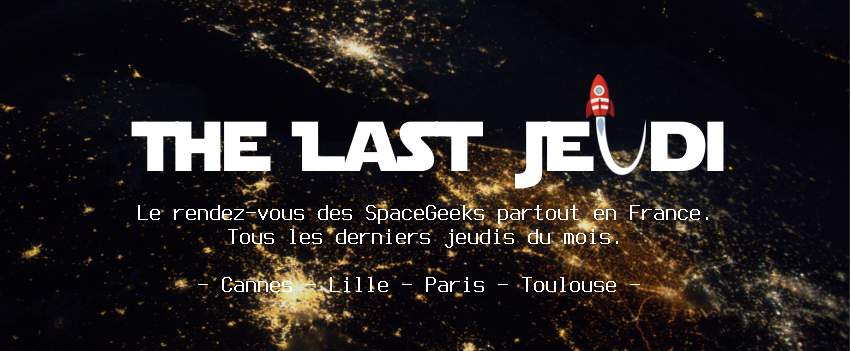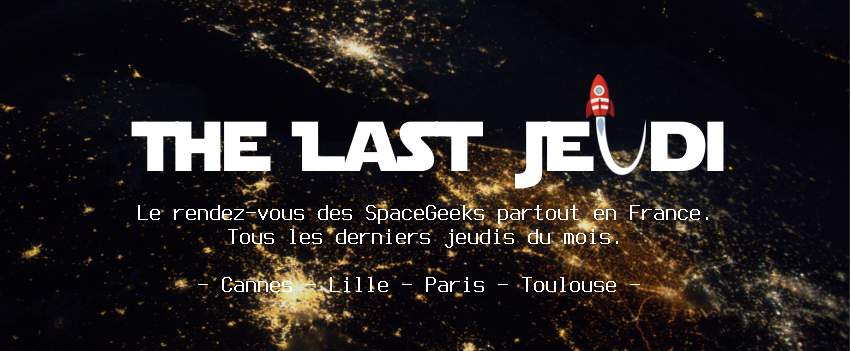 The Last Jeudi is the SpaceUp France's monthly event. And no, it's not an unconference this time but rather a simple "meet up" held at the same time in different French cities !
Find us every last Thursday of the month in your city, get there and eat, drink, speak and think space. You definitely won't be the only one being like this, so expect some great fun on these evenings ! 😉
We're still expanding, but you'll be able to find us in these cities for the moment :
Cannes (no event for the moment)
Bordeaux (no event for the moment)
Not seeing your place in the list makes you feel sad ? Cheer up and contact us, with a little help from you, we can bring it there !
These events are in french but if you don't speak well french, it doesn't matter. You will find people who speak at least a few english.
Some pictures of past events :
Pictures here (click on the picture to access to the album) :