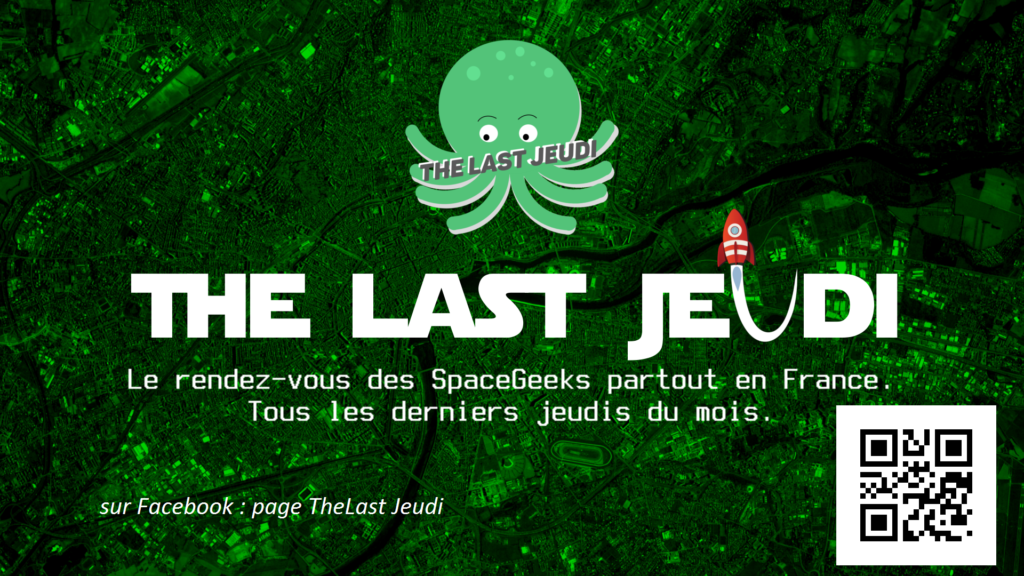 The Last Jeudi is SpaceUp France's monthly event – it's a simple "meet up" held on the same time and date in different cities in France!
Join us, we'll eat, drink, speak and think space. You'll meet like-minded individuals, so expect to have a fantastic evening! 😉
These events are in French but don't let that prevent you from coming, we guarantee there will be a few people who speak English at any event.
---
Last Jeudi events are regularly scheduled in these cities:
Cannes (no event for the moment)
Bordeaux (no event for the moment)
Angers (no event for the moment – send an email if you want to co-organize one)
---
We need more space! Please join SpaceUp France if you want to organize a The Last Jeudi event in your city.
Pictures