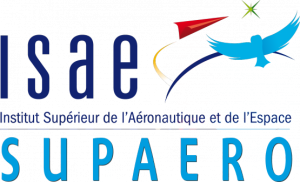 In February 2017, SpaceUp France will be hosted by ISAE-SUPAERO, the engineering school of the Higher Institute of Aeronautics and Space.
ISAE-SUPAERO is a world leader in aerospace engineering higher education with over 1 700 students from 45 countries.
Four of today's European astronauts attended ISAE-SUPAERO: the Frenchmen Jean-François Clervoy (X-SUPAERO 1983) and Thomas Pesquet (ISAE-SUPAERO 2001), and the Italians Samantha Cristoforetti (ISAE-SUPAERO research project in 2000) and Luca Parmitano (ISAE-SUPAERO 2009 Advanced Master's program graduate) ….along with countless other pioneers, researchers and leaders in aeronautics and space such as Pierre Fabre, Sylvestre Maurice, etc.
Read more on our blog post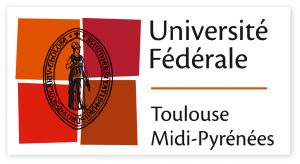 The "Fonds de Soutien aux Initiatives Etudiantes" (Support Fund for Student Initiatives) by the Université Fédérale de Toulouse aims at encouraging students to throw themselves into community work by supporting projects and inter-campus initiatives.
Read more on our blog post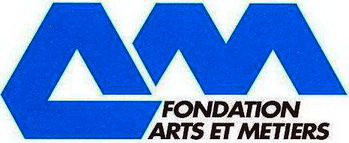 The Fondation Arts et Métiers aims at facilitating access to scientific and technological culture, to promote research and education in these areas, to promote the work of engineers in economic activities, and to contribute to the remembrance of techniques and industries.
The "Fondation Arts et Métiers" is closely linked with the "Société des Ingénieurs Arts et Métiers". With 32 000 former students of Arts et Métiers ParisTech, it is the largest European association of engineering graduates of a single institution. Its missions are to assist its members in case of difficulties, advising Arts et Métiers engineers in their careers, and to keep alive the spirit of brotherhood and solidarity that drives its members.
The association has a Job & Career Center which provides advice, guidance and information. This service passes along job offers, provides information on internships, psychometric tests, background information on companies, recruitment consultancy services, career management…

Airbus is an international pioneer in the aerospace industry, a leader in designing, manufacturing and delivering aerospace products, services and solutions to customers on a global scale. A commercial aircraft manufacturer, with Space and Defence as well as Helicopters Divisions, Airbus is the largest aeronautics and space company in Europe and a worldwide leader.
Airbus is a major contributor to space exploration and human spaceflight, as well as a leading manufacturer of Earth observation, navigation, science and telecommunications satellites. Its portfolio ranges from the ExoMars rover and the European Service Module for the Orion spacecraft to the Ariane 5 launcher, to be followed in 2020 by the Ariane 6.
Airbus supports school education in STEM fields (science, technology, engineering and mathematics). Through challenging competitions and projects, the Group aims to create a dialogue, inspire interest in technology, computer sciences and natural sciences, and convey just how fascinating aerospace can be.

SCISYS SPACE is a leading provider of integrated solutions and products for ground & on-board systems.
Within the ground segment, SCISYS is a reliable and experienced partner for monitoring & control, data processing, automation, autonomous & intelligent systems, system modelling & simulation, infrastructures, data services and applications. In the area of on-board systems, our activities range from complete on-board software systems to subsystems for the data processing, attitude and orbit control as well as instrument control units. We are also specialised in the provision of on-site engineering and operations support and professional consulting services for the management and procurement of space and space-related projects. Until today, SCISYS supported over 50 national and international space missions worldwide.
SCISYS SPACE is looking for your talent !
Read more in our blog post.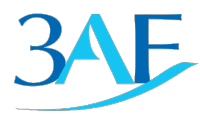 The Association Aéronautique et Astronautique de France (3AF – Aeronautics and Astronautics Association of France) is a french aerospace learned society. Its mission is to advance the aerospace profession, stimulate progress in state of the art aerospace science and technology and represent the profession in public policy discussions.
Unite, share, enlighten, advance : 3AF is a forum for knowledge exchange.
– Unite: a network of more than 1500 members, 60 companies from the scientific aerospace community.
– Share: 10 international conferences and symposiums per year, experts publications.
– Enlighten: A scientific society, an expert pool of knowledge consulted by decision makers and media.
– Advance: 20 technical commissions which contribute to advancing the aerospace industry.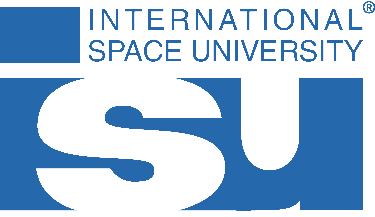 The International Space University provides graduate-level training to the future leaders of the global space community. In its two-month Space Studies Program and one-year Master program, ISU covers all disciplines related to space programs and enterprises, space science, space engineering, systems engineering, space policy and law, space business and management, and space and society. Since 1987, ISU has graduated more than 3900 students from over 100 countries. Together with hundreds of lecturers worldwide, ISU alumni represent an extremely effective network of space professionals and leaders that actively facilitates individual career growth, professional activities and international space cooperation.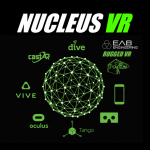 Nucleus VR is a startup working on virtual and augmented reality aimed at industry of the future. It specializes in collaborative application such as design reviews and remote expertise, remote troubleshooting and training.
At SpaceUp Toulouse, they will present their virtual reality encyclopedia of the ISS. It consists of a virtual visit of the ISS where documents are linked to the 3D model. The aim is to create an open data base to which everybody can contribute. They are hoping to create an online community of enthusiasts. In its final form it will be a mix of a VR chat room and Wikipedia. Users will be able to upload 3D models, PDF's, videos, 360° videos and photogrammetry scans.
During SpaceUp, they want to collect feedback from other space enthusiasts (bloggers, engineers, and astronauts …) to be able to improve our platform and start building the community. They will be doing a live demo (early stage prototype) all day on Saturday 04/02/2017 on our booth.
They are looking forward to meeting you!
Sponsor, we are waiting for you: Sponsor Us !
---
Our media partners and other partners :