SpaceUp Angers will take place at Espace Air Passion, the regional aviation museum, which is France's second largest in terms of number of airplanes preserved. Espace Air Passion is our hosting partner, and we're delighted and thankful for their hospitality and enthusiasm!
Espace Air Passion is a museum dedicated to light aircraft and gliders, an archive center and an aircraft restoration center. The museum owns about 180 aircrafts, 40 of which are permanently on display in the exhibit hall. Others are added to the exhibition depending on their restoration status and history.
Numerous volunteers help at the Museum, some of them in the different workshops where they bring aircrafts back to flying status. Among these flying antiques are a Morane-Saulnier MS-505, a Fauvel AV-22SA, a Piper L4H Grasshopper, a Potez 60, and a Moynet 360-6 Jupiter (the only one of its kind). Click here for more information.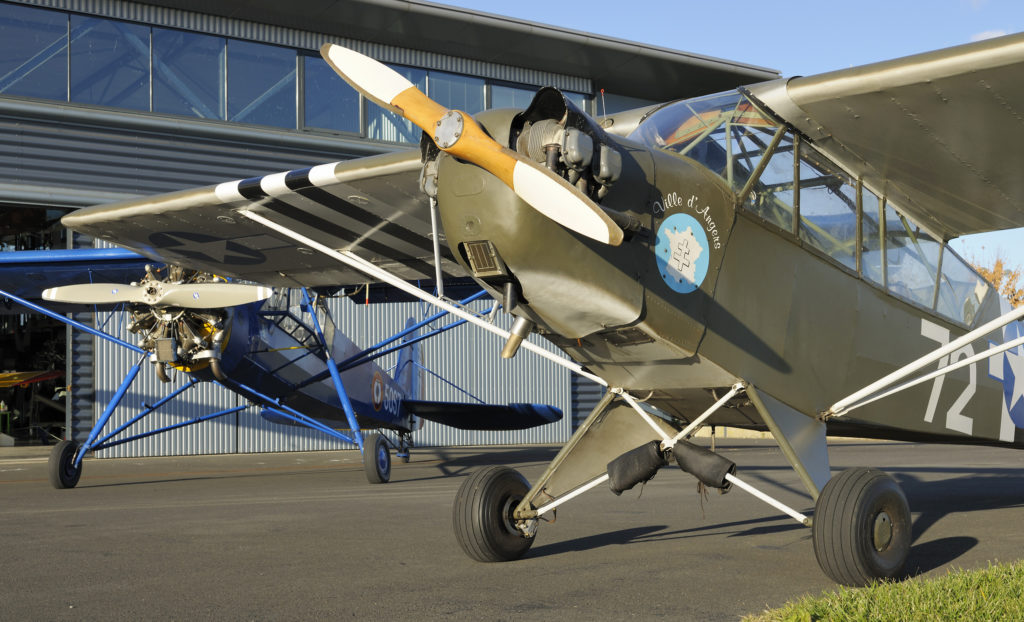 From heavier-than-air…
One of the most fascinating pieces in the Museum is the René Gasnier III.
The Anjou region was home to the René and Pierre Gasnier brothers, French aerospace pioneers and pilots. René designed and flew in 1908 the heavier-than-air airplane both brothers constructed, and their third prototype is shown in flight in the Espace Air Passion entrance hall.
We've chosen to feature the René Gasnier III on the SpaceUp Angers logo for its connection to Angers and its part in the history of aerospace.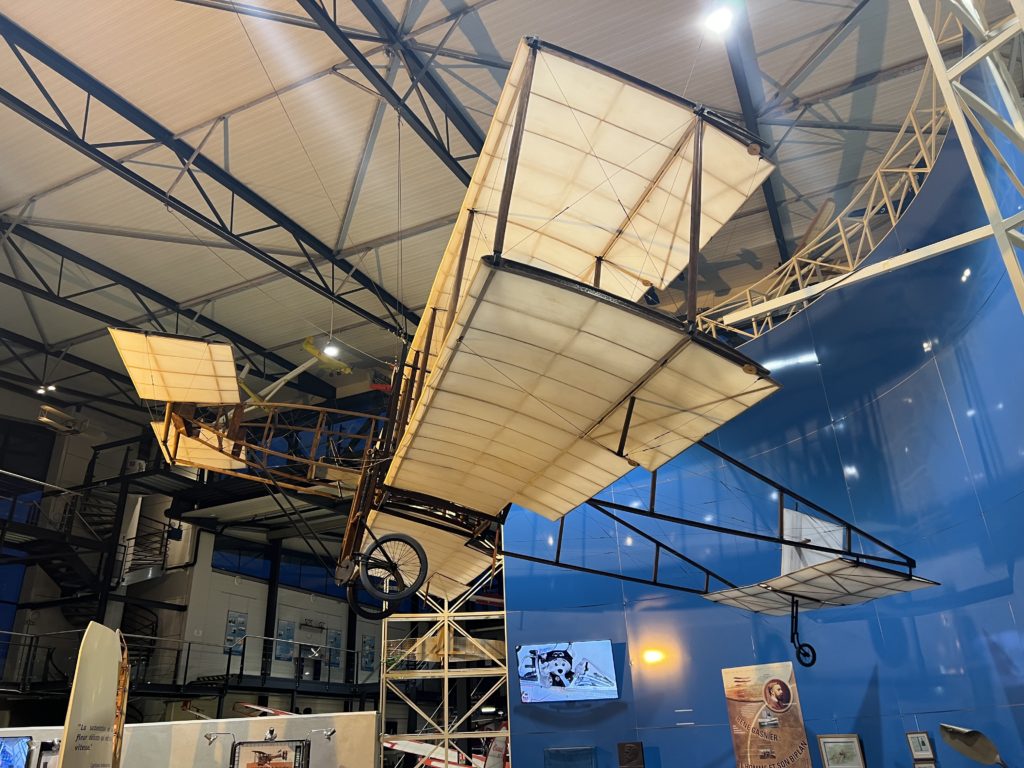 … to spaceflight!
The museum archive center is home to some interesting pieces of space history, like a thank-you letter from American astronaut John Glenn to Pierre Gasnier, on the occasion of his visit to Angers in 1966.
More recently, the family of Jean-Pierre Chapel, a famous French journalist who notably covered the space race, donated all his archives and memorabilia to the museum in 2019, including the LM model he used to demonstrate moon landing maneuvers on TV and a piece of thermal protection from the 3rd stage of a Diamant A rocket.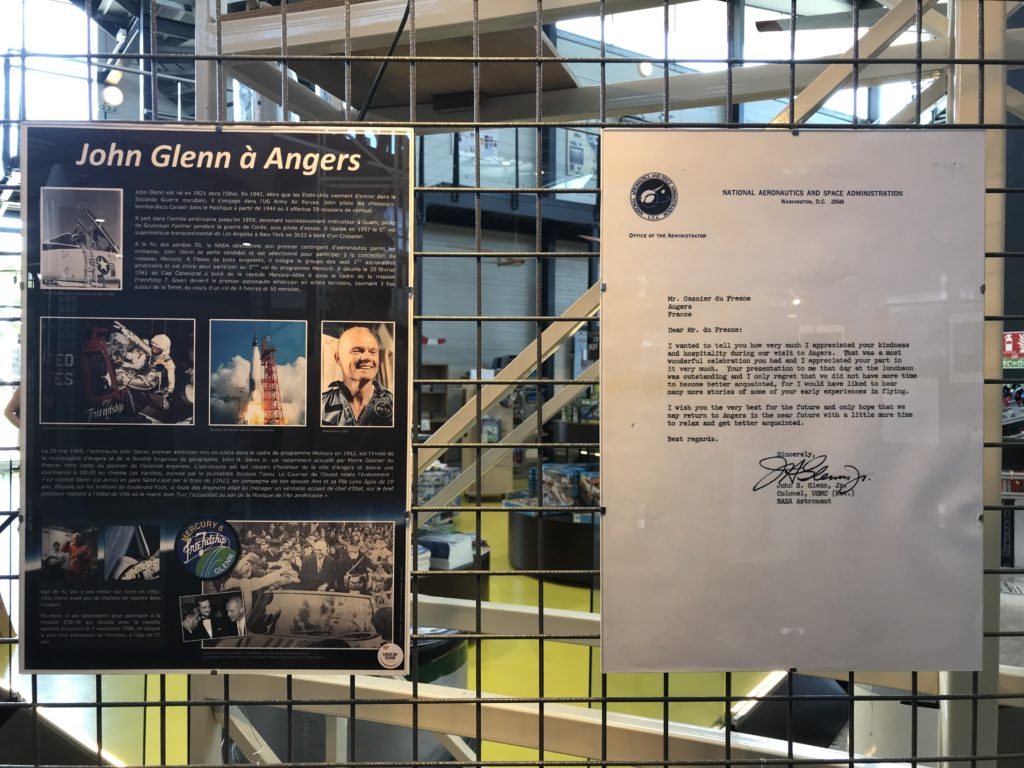 SpaceUp Angers 2023
Espace Air Passion is located on the Angers-Loire airport, 25 km outside of Angers, in Marcé. A large, free parking is available for our convenience.
You will have the opportunity to browse the exhibition floor at anytime during the SpaceUp and guided tours will also be organized. Printed guides in English, German, Dutch and Italian are available and the aircraft descriptions are translated in German and Italian.
Grid sessions will be held in 3 different rooms, two of which are not wheelchair-accessible.