Sadly not a rocket launch, but second-best! Fiorella Coliolo has extended the following invitation to the SpaceUp Paris participants…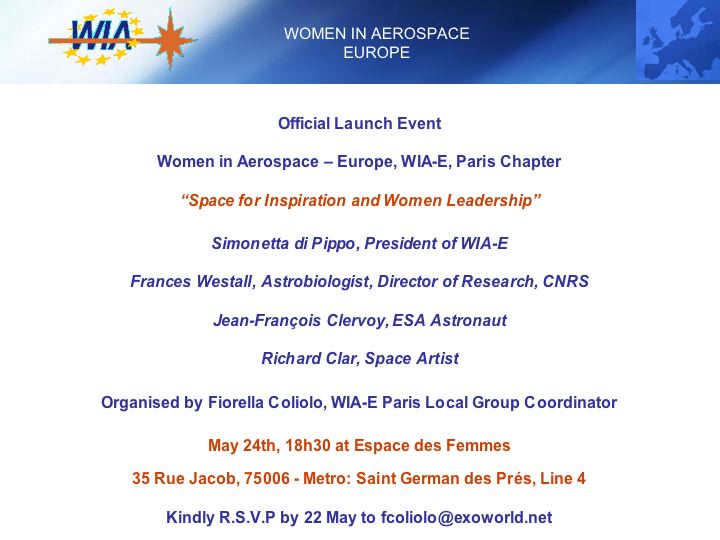 "We are pleased to invite you at the official launch of the WIA-E Paris local group on May 24th, 18h30, at the 'Espace des Femmes'. This inaugural event will involve prominent speakers around the theme Space for Inspiration and Women Leadership. It will be an exciting opportunity to network with professionals engaged in space." says Fiorella Coliolo.
A word on the evening logistics…
This event is taking place on the same evening than the Ariane 6 kick-off at the CNES Launchers Directorate. Please note that the kick-off  ends at 8:00pm and that it will not be possible to leave early. However, we've been assured that your late arrival at the WIA launch will not be held against you if you decide to attend!   
If you do not wish to attend the WIA-E event, you'll have the opportunity to head to a bar with the SpaceUp crowd… or to take your leave!
Feel free to comment on this blog post to signal your intention to attend the WIA-E Paris launch!