SpaceUp France is happy to promote #ActInSpace® 2016! We think that our wonderful participants would like to participate to a "space hackathon". Enjoy!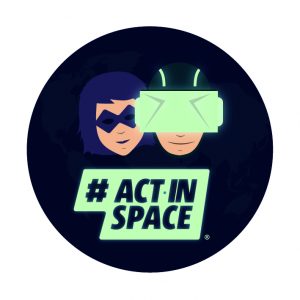 Friday 20 and Saturday 21 May, ESA, CNES, and ESA BIC Sud France[1] are organizing the second ActInSpace® international space applications hackathon. Taking place simultaneously in 14 countries and 27 cities, the event is open to a broad public and aims to nurture student entrepreneurial initiatives employing space technologies.
For its second edition, the o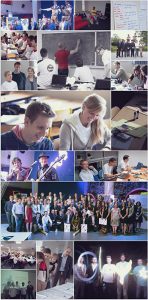 rganizers of ActInSpace® are opening the event to an international
audience. This initiative is designed to consolidate the space sector's vibrant image, raise awareness of the ESA BIC network and show how space technologies are supporting applications that reach into all areas of our daily lives.
Candidates will be teaming together to devise an innovative and realistic project to meet the space challenges set by CNES, ESA and other players in just 24 hours. The teams will be mentored throughout the weekend by engineering and business coaches who will be giving them the keys to present the best possible project to the jury. The best projects from each participating city will then go forward to international final on Wednesday 29 June at the Toulouse Space Show.
This year, ActInSpace® has found in Airbus Defence and Space (ADS) a sponsor of international renown to match the scale of its ambitions. In addition to its sponsorship of the event, ADS will be providing its own experts, setting challenges and presenting two special prizes. The 1st international prize will also reflect the event's new dimension. The winners of ActInSpace—with the help of our international sponsor Novespace—will get the chance to experience the thrill of weightlessness on board an astronaut training aircraft.
---
[1] Set up in 2013 at the Paris Air Show, the ESA Business Incubation Centre (BIC) Sud France is the European Space Agency's first such centre in France (there are 13 others in Europe). It is managed by the Aerospace Valley competitiveness cluster in conjunction with CNES and the Safe cluster. It comprises six incubators in the Aquitaine Limousin Poitou Charentes, Languedoc-Roussillon – Midi-Pyrénées, and Provence-Alpes- Côte d'Azur regions: Technopole Bordeaux Technowest, ESTIA Entreprendre, CEEI Théogone, Incubateur Midi-Pyrénées, Montpellier Méditerranée Métropole and Incubateur PACA-Est. Since its inception, it has incubated 27 start-ups. Candidates must make use of space data or transfer space technologies to other sectors. More at www.esa-bic.fr
ESA BIC Sud France contacts
CNES contacts